With its elegant flat pans and ease of installation, Fielders Prominence™ is a rare mix that both the specifier and the builder can appreciate. Suitable for both roofing and walling installations, there has been no compromise on style to achieve the products practicality, with its eye-catching street appeal and versatility for contemporary architectural designs.
Prominence™ is available in a variety of COLORBOND® steel colours for both cyclonic and non-cyclonic regions. It can also be installed vertically or horizontally as a wall cladding, while supporting either steel batten or plywood substructure installations.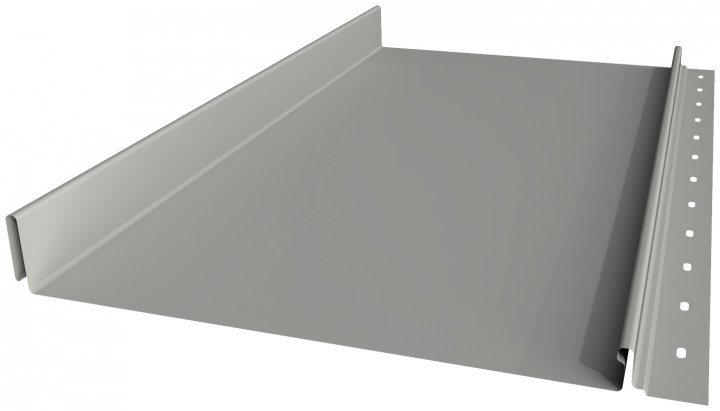 Contact Fielders
Product detail
Availability
Product availability is indicative, contact Fielders directly to confirm availability.
Cover Width
265mm, 465mm
Other widths may be available, subject to minimum order quantities.
Min Roof Pitch
3 degrees
Only applies to roofing applications.
Profile dimensions
View profile diagram