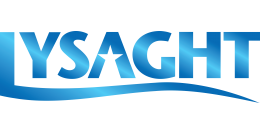 Lysaght
LYSAGHT® products have helped shape the nation: from iconic corrugated roofs to large commercial and industrial projects. Our product range includes roofing and walling, architectural cladding, gutters and downpipes, purlins, fences, structural formwork, covered walkways and home improvement products.
As a division of BlueScope, we can rely on the backing and support of Australia's largest steelmaker. Our products are extensively performance-tested, come with a BlueScope warranty, and offer our customers confidence and peace of mind. 
Our quality Aussie-made steel products are only part of our unique offer. Our people are located in over 30 locations throughout Australia and are always ready to assist with genuine, helpful customer service, and technical support.