Stramit Exacta® C & Z Purlins come in sizes of 150, 200, 250, 300 and 350 are subtly but importantly different to standard Stramit® Z & C Purlins.

The distinction between the two types is that Stramit Exacta® C & Z Purlins have been performance optimised for the most commonly used spans. This simple change, enabled by Stramit's state-of-the-art manufacturing equipment and high standards of quality control, can lead to capacity improvements of up to 18%. 
Features/Benefits:
High Tensile Steel - for high strength and low weight. 
Z350 Zinc Coating - for durable but economic protection.  
150, 200, 250, 300, 350 sizes - a comprehensive range to cater for almost all applications.
Full Thickness Range - with Stramit's proven record for manufacturing and supply.
Integrated Bridging - boltless design specifically for Stramit® sections.
Full range of Accessories - from brackets to bolts to ensure easy use and installation.
Limit State Design in accordance with AS4600 - suitable for all government projects.
Downturn Lip available - for projects requiring this feature.
For a copy of the EX-facta™ design software program or for more information please contact your regional Stramit Technical Services Manager.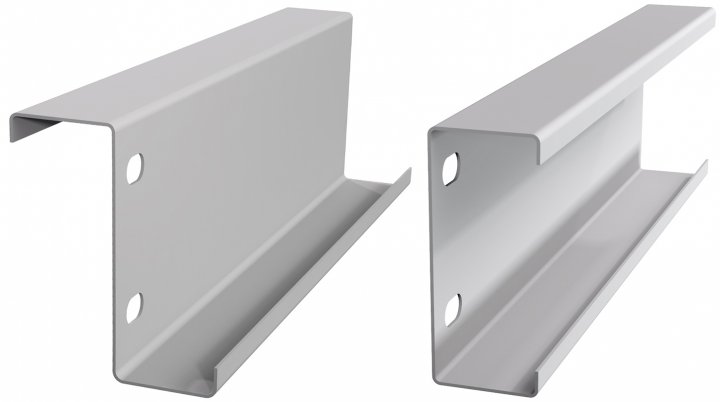 Contact Stramit
Product detail
Availability
ACT
NSW
NT
QLD
SA
TAS
VIC
WA
Product availability is indicative, contact Stramit directly to confirm availability.
Profile dimensions
View profile diagram