Stramit® Curved Corrugated steel roofing can be pre-curved to produce a variety of interesting effects that enhance both modern and traditional building designs. Straight sheets can be combined with convex and concave curves to create highly original and aesthetically pleasing roof shapes.
The heritage bullnose veranda is the best-known application of curved corrugated sheeting but by no means the only one. Stramit® Curved Corrugated roofing is also a popular choice on contemporary steel-roofed homes and commercial buildings.
Features:
Design flexibility – expands the versatility of traditional corrugated roofing by increasing design options
Easy fixing – conventional through-fixed screws maximise performance and ease of installation
762mm cover – quick installation and easy handling
Fully tested – full range of load performance tables to suit most applications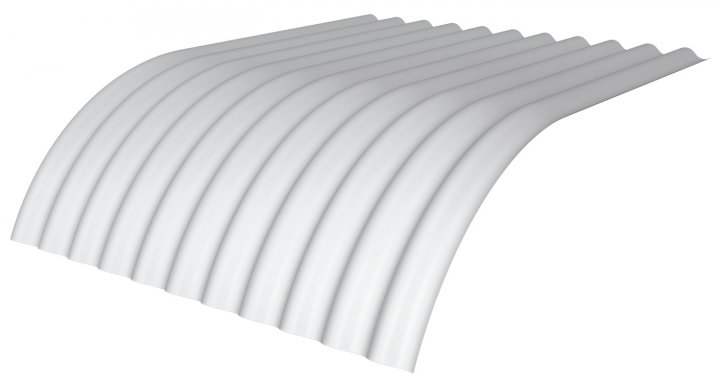 Contact Stramit
Product detail
Availability
ACT
NSW
NT
QLD
SA
TAS
VIC
WA
Product availability is indicative, contact Stramit directly to confirm availability.
Only applies to roofing applications.
Profile dimensions
View profile diagram