LYSAGHT® Zed & Cee Purlins and Girts are accurately roll-formed from high-strength zinc-coated steel to provide an efficient roofing and cladding support system for framed structures.
LYSAGHT® Zed sections may be used over single spans, lapped continuous and unlapped continuous spans in multi-bay buildings. Lapped continuous spans result in a considerable capacity increase in the system.
LYSAGHT® Cee sections may be used in single spans and unlapped continuous spans in multi-bay buildings. Cee sections are ideal as eave purlins or where compact sections are required for detailing. Cee sections cannot be lapped.
Available in a range of depths (100 to 350) and gauges
Can be supplied punched or unpunched
Non-standard sizes may be available on application
A down-turned bottom lip may be available on request for selected section sizes
Z350 (350 g/m2 minimum coating mass) is the standard coating class provided with LYSAGHT® Zed and Cee purlins (except in Townsville where Z450 is supplied). For more severe corrosive environments a Z450 (450 g/m2 minimum coating mass) may be required (subject to enquiry, minimum order quantity and extended lead time).
A wide range of accessories and bridging systems is available for the full range of purlin sizes
For enhanced performance, LYSAGHT SUPAPURLIN® is also available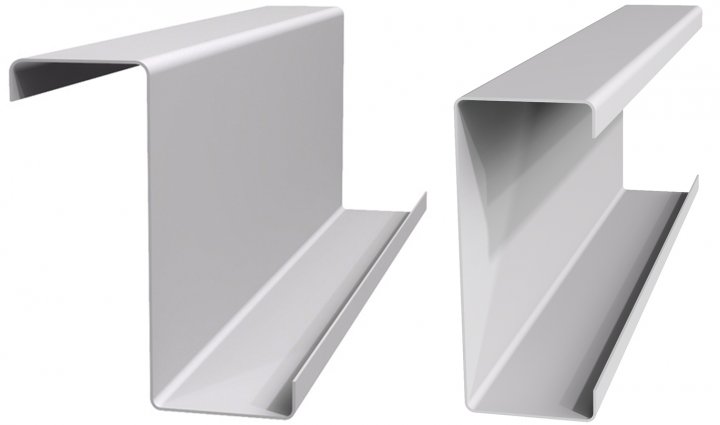 Contact Lysaght
Product detail
Availability
ACT
NSW
NT
QLD
SA
TAS
VIC
WA
Product availability is indicative, contact Lysaght directly to confirm availability.
Profile dimensions
View profile diagram