A heritage-inspired profile, LYSAGHT BAROQUE® features wide, flat pans defined by generous semi-circular ribs. At once delivering a strong linear visual which is gentled by the unusual, rounded rib-form, this profile offers a most unique visual character which sits easily with both traditional and contemporary architecture.
BAROQUE® is part of Lysaght's architectural range of ZENITH™ profiles.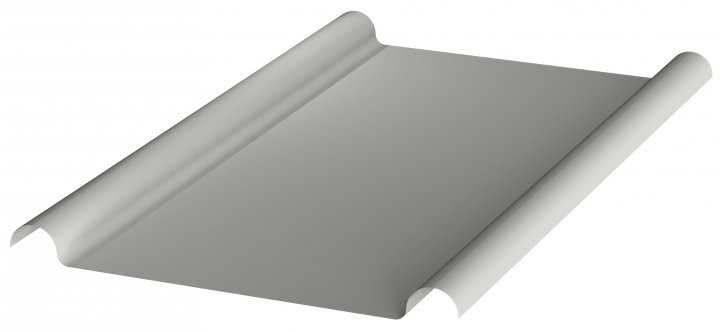 Contact Lysaght
Product detail
Availability
ACT
NSW
NT
QLD
SA
TAS
VIC
WA
Product availability is indicative, contact Lysaght directly to confirm availability.
Only applies to roofing applications.
Profile dimensions
View profile diagram