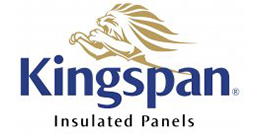 Contact Kingspan
Kingspan Insulated Panels is the global leader in the design, development and delivery of advanced building envelopes.
Its wide range of products include Insulated Roof & Wall Panels; Fabrications; Safety and Lighting Solutions; Controlled Environments, BENCHMARK high end Façade & Roof Systems and Standing Seam systems.
Kingspan Insulated Panels is widely recognised in the industry for the high quality and performance of its products as well as its commitment to excellent customer services and technical support. BlueScope
For colour samples, website feedback or more information on BlueScope's products such as COLORBOND® steel and ZINCALUME® steel, please contact BlueScope Steel Direct by phone, email or complete the online contact form.
We're available Monday to Friday, 8.30am to 5pm.
For specific product information, please contact the supplier directly.
BlueScope Locked Bag 8825 Wollongong DC NSW 2500
Mon - Fri 8.30am - 5pm
Contact BlueScope
Magazine and Newsletter Subscriptions
New STEEL PROFILE® website launched
Be inspired by the new STEEL PROFILE®
digital experience
The latest news and product resources
Register to receive our email newsletter covering what's new on STEEL SELECT®
Subscribe