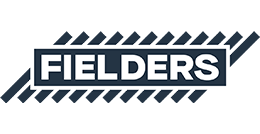 Contact Fielders
Fielders is a leading local manufacturer of a comprehensive range of roll-formed steel products that are supplied to commercial, industrial and domestic building markets, with sites throughout Australia. 
Fielders' focus on innovation, breadth of product and extensive customer support offering, make it a preferred supplier for engineers, architects and construction companies around the country.
The impressive product line-up includes a wide range of steel roofing and walling goods, flooring solutions, rainwater products, patios, fencing and sheds, as well as a premium architectural portfolio.
The Fielders range is supported by 10 branches nationwide, including manufacturing facilities at Mile End, SA, Wangara WA, and Campbellfield, VIC, which also offer in-house processing capabilities. BlueScope
For colour samples, website feedback or more information on BlueScope's products such as COLORBOND® steel and ZINCALUME® steel, please contact BlueScope Steel Direct by phone, email or complete the online contact form.
We're available Monday to Friday, 8.30am to 5pm.
For specific product information, please contact the supplier directly.
BlueScope Locked Bag 8825 Wollongong DC NSW 2500
Mon - Fri 8.30am - 5pm
Contact BlueScope
Magazine and Newsletter Subscriptions
STEEL PROFILE® Edition 133 Out Now!
Be inspired by the STEEL PROFILE®
digital experience
The latest news and product resources
Register to receive our email newsletter covering what's new on STEEL SELECT®
Subscribe