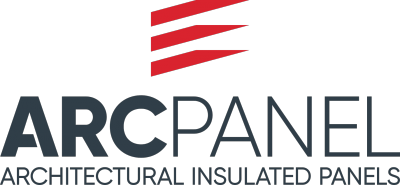 Contact ARCPANEL
ARCPANEL is an Australian owned company that manufactures innovative pre-fabricated roofing systems that deliver cost effective, energy efficient and sustainable solutions; providing a value added alternative to conventional building methods.
Custom manufactured to your architectural design requirements, innovative ARCPANEL insulated panel systems allow you to reduce structural elements and labour components, whilst providing excellent thermal properties that reduce energy demands for the life of the building. ARCPANEL combine high strength, non-combustible steel with your choice of an EPS-FR or PIR core to form a range of fully customisable, structural insulated panel systems that are quick and easy to install with superior spans and cantilever capabilities.
ARCPANEL products provide high thermal ratings, warranties up to 20 years, and are suitable for a range of projects both residential and commercial. ARCPANEL also provide alternatives for corrosive, industrial and extreme bushfire environments. BlueScope
For colour samples, website feedback or more information on BlueScope's products such as COLORBOND® steel and ZINCALUME® steel, please contact BlueScope Steel Direct by phone, email or complete the online contact form.
We're available Monday to Friday, 8.30am to 5pm.
For specific product information, please contact the supplier directly.
BlueScope Locked Bag 8825 Wollongong DC NSW 2500
Mon - Fri 8.30am - 5pm
Contact BlueScope
Magazine and Newsletter Subscriptions
STEEL PROFILE® Edition 133 Out Now!
Be inspired by the STEEL PROFILE®
digital experience
The latest news and product resources
Register to receive our email newsletter covering what's new on STEEL SELECT®
Subscribe