INDE.Awards – The Graduate winner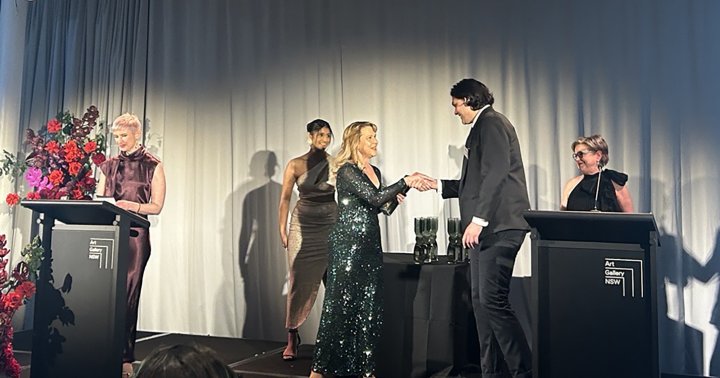 COLORBOND® steel congratulates Sam Hodgens, the winner of The Graduate category at the INDE.Awards 2023.
The INDE.Awards winners and honourable mention recipients were announced on Thursday 10 August 2023. Presented by Indesign Media Asia Pacific, the awards are now in their seventh year and highlight progressive design and architecture in the Indo-Pacific region.
The Graduate category provides a platform for emerging architectural talent to showcase their work on a regional stage. The award recognises and celebrates a final-year architecture student who shows outstanding promise in their chosen course. Through innovation and creativity, the student aspires to make a mark on the profession and break new ground through design.
COLORBOND® steel is proud to support the 2023 Awards as the partner for 'The Graduate' category and congratulates the winner, Sam Hodgens from the University of Tasmania. Sam's entry was inspired by the 18th International Architecture Exhibition's (Biennale Architettura 2023) theme, 'The Laboratory of the Future'. 
"The project is based on two overarching concepts extracted from the 18th International Architecture Exhibition: The Laboratory of the Future, the "DE" and "RE" concepts. The "DE" concepts signify efforts to undo, reverse and dismantle, while the "RE" concepts are an effort to recover something that is past or has been lost, to maintain the currency and relevance of something from an older time.

The intervention confronts contemporary architectural practices and the wider development industry perspective in relation to the environment and native plants, as it seeks to imagine landscape as the very place to conceive a project, not just a means to completion." - Sam Hodgens
We also congratulate Chan Shu Man from the University of Hong Kong who received an honourable mention for her entry.
"This thesis speculates on the potential of resonance structure responsive to the dire desertification of Inner Mongolia, where deforestation, widespread mining, and human activities are constantly turning the once fertile lands into sandy plains." - Chan Shu Man
As a proud supporter of The Graduate category, COLORBOND® steel shares a commitment to nurturing rising talent and contributing to the future generation of architects. Once again, we extend our warmest congratulations to Sam Hodgens and Chan Shu Man, we are sure you have a bright future ahead.
---
Further information
We invite you to explore the students' innovative and creative design submissions:
The winners for the other categories can be seen on the INDE.Awards website - 2023 winners.