Featuring a deep trapezoidal profile, the LYSAGHT SPANSCREEN™ steel fence is our boldest, most contemporary style to date.
The unique profile has a similar appearance from both sides, so choosing a LYSAGHT SPANSCREEN™ steel fence means that you and your neighbour will both be happy with the look of your new fence.
With a greater panel width than any other style of LYSAGHT® steel fence, there are fewer posts to interrupt the fresh, clean lines of a LYSAGHT SPANSCREEN™ steel fence.
Designed to complement any style of Australian home SPANSCREEN™ steel fencing:
is available in three of our most popular COLORBOND® steel colours, plus an exciting new colour Silverleaf™
comes at a standard height of 1800mm is quick and easy to install
provides security and privacy to your home
is made from 100% termite and rot resistant COLORBOND® steel
may be stepped or raked on sloping ground
has a wider panel (2900mm) which means less posts to install
is complemented by a range of accessories including matching gates
Note:
Should not be used within 1 km of salt marine locations, severe industrial or unusually corrosive environments
Check local council regulations for use around pool areas
Should not be used in the pool splash zone
Garden chemicals should not come in contact with fencing
Fences and gates must be installed clear of the ground
Bottom rail should be kept clear of debris
These fences are not be used as a retaining wall"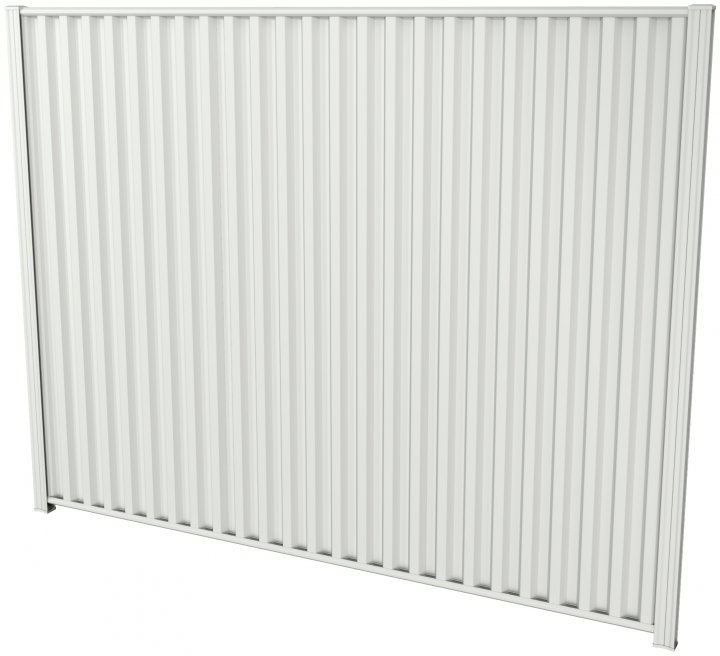 Contact Lysaght
Product detail
Availability
Product availability is indicative, contact Lysaght directly to confirm availability.