Stramit FarLap® system a winner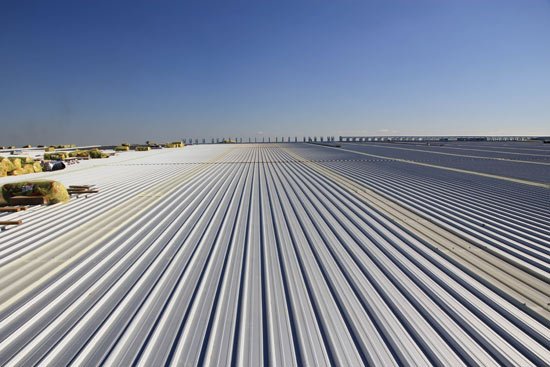 Stramit Building Products' innovative system for connecting steel decking, the FarLap® roof lap joint, has proved a winner with roofers.
The system was recently used on a huge Metcash distribution centre in western Sydney with a total roof area of 100,000 square metres.
The FarLap® joint allows Stramit Speed Deck Ultra® concealed fixed decking sheets to be lapped and connected via a snap-in-place joint and seal. This eliminates the need for the "step-down" joints as well as the site access problems associated with long-run continuous roof sheeting.
FarLap® was selected as a cost-effective solution to managing the long roof runs, but brought the added advantage of allowing maximum internal building heights to be achieved by eliminating steps in the roof.
The roofing installers, Ideal Metal Roofing, were "thrilled" by the ease of laying the FarLap® system, which sped up the installation of the roof and eliminated the requirement for step flashing, which is labour intensive and time consuming.
Stramit Eziform® Ridge Vents were also specified to provide adequate air changes inside the building, making for a more comfortable working environment.