Fielders KingFlor to be supplied to 'game–changer' Meriton development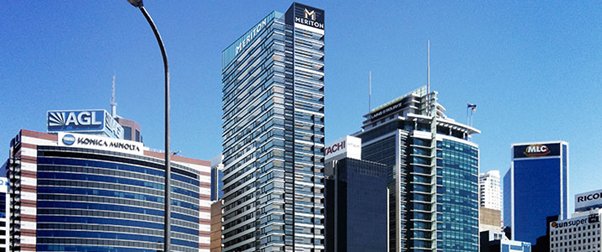 Following the supply of KingFlor composite steel formwork to a series of hotel and apartment developments around Australia in 2014, Fielders has been contracted to supply the decking at the luxury Meriton apartment tower in North Sydney.
Heralded a 'game-changer' for industry construction methods, the $200m development will be the first high-rise residential building in Australia to be constructed purely from structural steel, eliminating the use of the traditional concrete frame building method.
Contracted by Meriton and Tony Caro Architects to provide 20,000m2 of KingFlor CF210 decking, National Commercialisation Manager, Nathan Jack, explains how the Fielders flooring system will be essential to the success of this new method.
"Historically, the traditional steel construction depth varies from 450mm to 650mm which has generally precluded the use of steel framed structures in apartment building design given the increase in the overall height of the building and therefore the associated construction costs."
"Through the use of the innovative CF210 SlimFlor system, we are able to reduce the construction depth of the flooring down to 290mm which now competes favourably with concrete framed buildings and in comparison, will contribute to a significantly faster construction time and reduced costs," said Mr Jack.
It is expected that the use of this flooring system combined with Meriton's prefabrication of materials will see the project completed six month ahead of when it would have been finished using traditional concrete construction methods.
As one of the five profiles available as part of the innovative KingFlor range, CF210 is capable of extensive unpropped spans of up to 5.5 metres which results in reduced materials, logistics, labour and waste on site.
When complete, the Arthur Street tower will provide unparalleled luxury when completed, with 218 stylish short-stay apartments across 30 levels with sweeping views of the Harbour, Opera House and Sydney's skyline.
Fielders' supply of materials is due to be started within weeks with the tower is estimated to be open for business in early 2016.