Bondor awarded Queensland Government grant for energy efficient housing project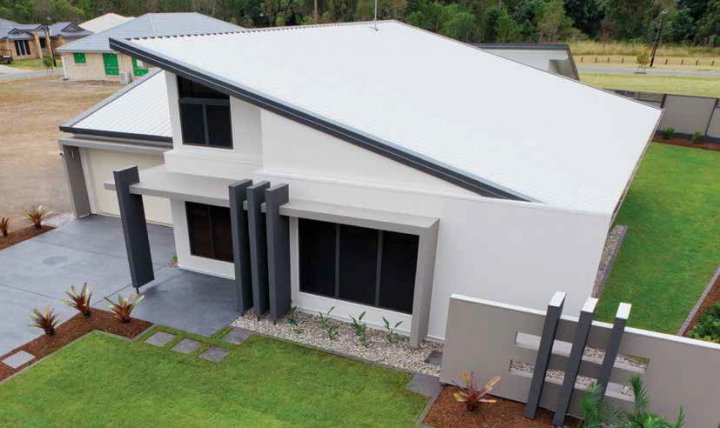 Brisbane-based Bondor has been awarded a $50,000 Queensland Government Proof of Concept Fund grant to go towards a prototype energy efficient housing project.
Known as InsulLiving®, the complete walling and roofing system is an important milestone in the journey towards zero energy housing and is expected to be a significant development for the Australian residential housing sector.
A primary aim of the development is to make an 8 plus star dwelling within the reach of every residential market in Australia.
Treasurer and Minister for Employment and Economic Development Andrew Fraser said the Queensland Government is pleased to provide the grant to help Bondor bring the materials to the residential market.
"As a leading provider of thermal building panels for industrial and commercial buildings, Bondor is providing the residential housing market with a building system that is strong, sustainable, renewable, energy efficient, quick to build, flexible and affordable," he said.
The concept of insulated panels has previously been used in commercial building projects only, however Bondor has now developed an insulated panelling system specifically for residential applications.
Recent research conducted by the Queensland University of Technology found as a complete walling and roofing solution, the system compares very favourably with other construction methods, costing up to 50% less per square metre and averaging a 9 per cent cost saving to the overall build cost of a standard house.
Bondor General Manager Geoff Marsdon said Bondor Queensland appreciates the grant provided by the Queensland Government and is expecting the Burpengary prototype home to officially open later this year.
"Building regulations are demanding more stringent thermal performance and current practices are fast approaching their use-by date. We appreciate the generous assistance provided by the Queensland Government," he said.
Mr Marsdon states the house looks no different to a traditional new home and can be built according to a wide range of design specifications, from conventional to cutting edge.
"The design of the interlocking panels will also make the houses much quicker and simpler to build, with significantly less reliance on trades which is especially beneficial in regional areas."
The prototype house is currently being built in Burpengary and will be finished and open for inspection by industry professionals by mid 2011.
The Proof of Concept Fund is a program providing funding to unlock the potential of Queensland research, and increase the level of commercialisation in the State, by providing assistance to applicants to demonstrate the commercial potential of their innovations (technologies, products or processes).
About SolarSpan® and InsulWall®
The SolarSpan® and InsulWall® products are the future of energy efficient living in Australia. The roofing and walling blocks heat in summer, traps warmth in winter, deadens noise and saves money with its simple, quick construction. The construction method ensures a combination of insulation and strength, and allows freedom of design to create a living environment that is protected from all the elements.
The insulated roofing system of SolarSpan® provides shaded ambient air temperature without the searing effects of re-radiated heat and works effectively in winter to contain heat.
The InsulWall® solution utilises technology previously used in commercial cool rooms to offer natural cooling effects, reducing the need for ducted air-conditioning in most Australian summer temperatures.
The InsulWall® panels use a specially developed steel finish unique to this system to allow for easy painting and rendering.
Bondor has developed this product over the last four years together with BlueScope and Dulux Acratex.
Founded in the 1950s, Bondor is constantly working on solutions for industrial, commercial and residential building customers across Australia and offers the most comprehensive range of insulated panel products and systems available.