Australian first roofing solution lands at Fielders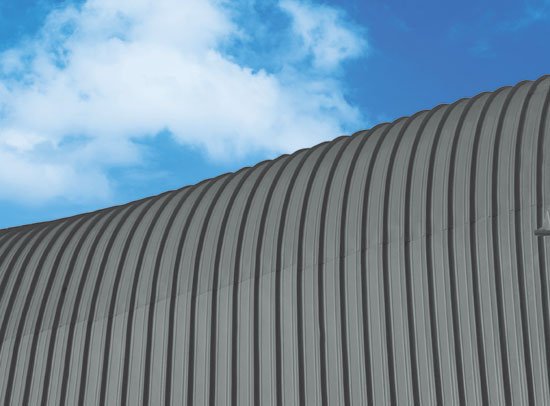 Created to meet demanding architectural requirements, FreeForm is the latest standing-seam roofing solution available from Fielders and is distinguished by its ability to create shapes and curves existing profiles on the market are unable to replicate.
The supreme design flexibility of the all-encompassing FreeForm system was achieved following thorough testing to ensure it was engineered to deliver outstanding functionality and aesthetics required for varying construction types.
Project uses include standard purlin construction, single skin roof applications, vertical wall, conical tapered roof profiles, structural deck and cassette type roof applications, re-roof framing and plywood substrate roofing situations.
"Having the ability to accommodate the most complex roof designs as well as provide an exclusive product in a variety of materials and finishes such as COLORBOND® steel, FreeForm offers architects the opportunity to create innovative and durable building solutions," explains Nathan Jack, National Manager- Steel Structures.
Fielders FreeForm can be rolled onsite and suits varying roof configurations, with one of the key features being its versatility in curved application enabling the profile to be convex or concave curved, to vertically or horizontally profiled sheets with an unmatched natural curve limit of 80m radii.
Furthermore, when used for curved surfaces, FreeForm allows for a smooth transition between roof planes, the roof and other building elements. A tapered process allows FreeForm to be curved in multiple directions with unique site manufacturing capabilities.
"We are really pleased about launching the exceptional standing-seam profile, FreeForm, here in early 2013, adding yet another exceptional offering to the diverse structural building systems offered by Fielders. We have already had the machinery delivered in preparation for some exciting projects on the horizon," explains Mr Jack.
Available in COLORBOND® steel finishes, Fielders has the ability to roll FreeForm onsite to any size required - no length is too long.